News


July 2017

Two exciting creative businesses have recently joined our community at Bickerton House.
This month, we are delighted to welcome Avocado Sweets to Archway Studios. Avocado Sweets are award-winning designers whose services include interior design for the hospitality industry, offices and residences, identity and branding, marketing, web design and public relations.
Avocado Sweets were the Best of Houzz Design in 2015, 2016 and 2017, and were an SBID International Design Awards Winner in 2014 in the Intelligent Design Category.
In April, the arrival of Neil Kahawatte Architects brings the number of architectural practices currently based at Bickerton House up to 10. Neil Kahawatte is an RIBA Chartered Architect, specialising in the design and delivery of bespoke projects, often in sensitive and historic contexts.
The practice provides a full architectural service, tailored to the requirements of each individual client and project, with a strong focus on high quality contemporary design, and management of the project process from concept to completion. Neil's approach to design involves working closely with clients to develop sensitive, bespoke and innovative solutions.
Bickerton House Management Team would like to welcome Kim Balaskas. Kim is a highly skilled permanent makeup artist and beauty therapist with over 18 years' experience. Kim has worked in some of London's most prestigious spas, and was the head therapist at a renowned 5 star hotel for 4 years. Specialising in permanent makeup and in addition also offers a range of advance beauty treatments. These include Dermatude - the face - lift alternative, painless permanent hair reduction, advanced eyelash extensions, LVL enhance, HD brows and more. www.kimbalaskas.com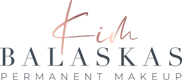 February 2017

We are pleased to welcome Verdant Flowers to Bickerton House. Verdant is situated in Studio 1C in the Annex Building and create beautiful bouquets and arrangements for a variety of events, weddings and productions. Rachel Bingemann can be contacted on 07979 844 401 and the website is www.verdantflowers.co.uk

January 2017
Archway Studios is delighted to welcome Lee Marsh Bespoke to Bickerton House. Lee Marsh's career as a tailor began 15 years ago after attending London School of Fashion in the late nineties. He began his tailoring career at Tom Brown Tailors of Eton, helping make Uniforms and Tweed suits for Eton College students and old Etonians. Before moving to Henry Poole and Co. on the world famous Savile Row renowned for Bespoke Tailoring, Lee Marsh specialised in waistcoats and jackets for the UK's elite, his reputation and expertise grew further while working at Gieves and Hawkes and later Huntsman. www.leemarsh.co.uk
August 2016
Michael Osman of Planning & Regeneration Ltd has now joined the many other businesses at Bickerton House. Mike Osman is a chartered town planner who has had considerable and varied experience working in London and the Home Counties. Planning and Regeneration provide a town planning and regeneration consultancy service which is relevant to the needs of clients from the private, public and voluntary sectors.
August 2016
Archway Studios warmly welcomes Annie Symons to the community at Bickerton House. Annie is a costume designer who has worked on numerous film and television shows, frequently period pieces such as The Hollow Crown, Da Vinci's Demons' and The Crimson Petal and the White.
June 2016

Meeting Room Refurbished! Now open to everyone in the building for use as a lounge and informal meeting area.
November 2015

Archway Studios is delighted to welcome AAB Architects to Bickerton House who will be working on the Ground Floor in Studio 9. AAB Architects is a design led practice which works mainly on residential, community and educational projects. It was established in in 2000 by practice principal Alice Brown MA DipArch RIBA CA.
Tina Bergman Architect SAR/MSA ARB also joins us in November who will be working from Studio 9 alongside AAB Architects. Contact details are available in our Community Page.

Best of luck to both practices in your new Studio.